What the luxury industry is doing to stay relevant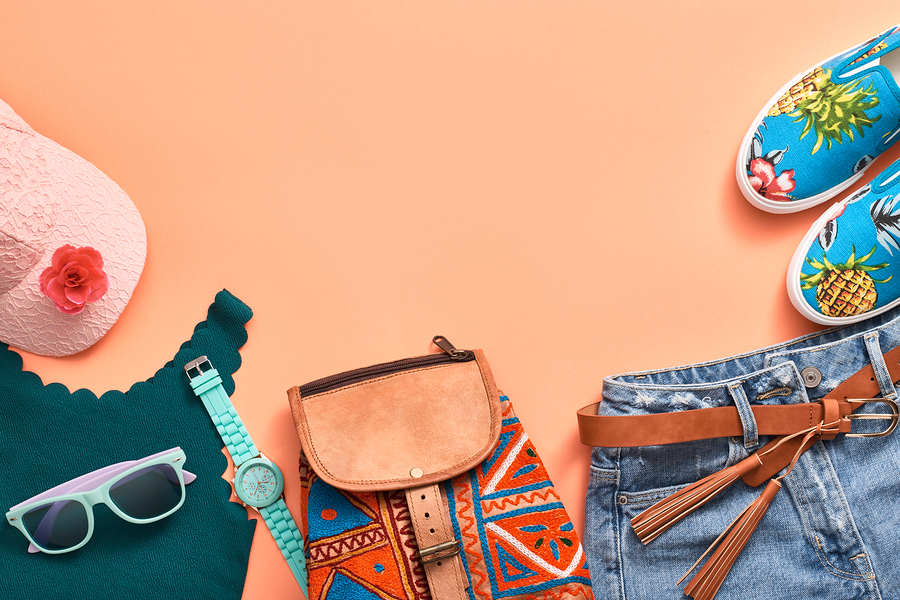 The luxury industry from luxury fashion to lux rentals to luxury now becoming an online experience expansion of the traditional brick and mortar is one that constantly under renovation and innovation. To stay relevant as the consumer perspectives change, luxury brands are taking revolutionary steps such as diffusion lines and bringing out disruptive and unexpected products. Let's take a look at a few brands that are endorsing game-changing moves and are incredibly successful with their new moves!
Love Moschino is a quirky concept birthed out of Moschino! Playful, fun, vibrant and super chic, Love Moschino is designed for the bold and vivacious. You will love that although priced lesser than the parent company, Moschino there is an added benefit of seasonal sales, which let you get your hands on the iconic Love Moschino bags, that come in a range of rich color palette and strong graphic prints.
Iconic products from this diffusion line of the popular brand are primarily the Love Moschino bags such as the Baci Baci Shoulder Bag, the Embroidered Evening Bag with Logo and the Round Evening Bag with Logo. Besides the bags that make you drool, Love Moschino has a limited but unforgettable range of apparel that includes the fiercely branded tees such as the Jersey t-shirt with heart, the very graphic Aviator Doll Pullover that screams the trademark style of Moschino.

Currently, under the creative direction of Jeremy Scott, every season with Moschino and Love Moschino is one you cannot get enough of. Love Moschino is a disruptive revolution in luxury apparel that follows a similar aesthetic of design as it's older sister brand, Moschino but sets itself apart by catering to only a certain type of woman in a specific age band. This group of women is rebellious, funky and fashionable all in one along with being the ones that make all the heads turn!
Another diffusion line to look out for is Versace Jeans, recently re-launched in November 2018, the brand has been merged into Versus Versace whilst being licensed to Swinger International, an Italian label that also products denim for the diffusion of Roberto Cavalli called Cavalli Class. Another category in Versace Jeans has been brought up which is the Versace Jeans Couture that takes up an affordable expression of the parent label, by incorporating craftsmanship elements that are as detailed as Versace couture lines.
Versace Jeans as a creative concept works around the Versace DNA, but is available at more affordable price points. A casual, artisanal approach to the classic parent label, the Versace Jeans has iconic imagery such as accents of bold color infusion prints that draw inspiration from rock and roll with a touch of glamour along with artisanal concepts at play. You can expect baroque print accents on formal shirts for men and even rinse able pants that are made of cotton but give the viewer an illusion of formal trousers. The Versace Jeans has led several amazing product lines in affordable or bridge to luxury fashion wear and has been a pioneer in setting milestones of success for a bridge to luxury brands or popularly known as diffusion lines. Versace Jeans has been revolutionized by unique individuals that worked as creative directors for the brand such as Christopher Kane, JW Anderson and Anthony Vaccarello.
Whilst a few labels took to diffusion lines to turn it up a notch, other labels took to designing innovation in their products to create a hype and in turn gain fresher audiences for their labels. Let's look at the most iconic products that became bestsellers for Blu Byblos and Prada!
Blu Byblos has a unique take on contemporary apparel. Inspired by art and creating pieces crafted to perfection and take into conceptualizing a mix of tech and graphic design, this brand gives us sometimes an eccentric, sometimes across fashion but positively always an exuberant experience. In collaboration with Gianni Versace, there are products like the Blu Byblos blazer that draw a certain inspiration factor from three-dimensional color palettes in the bright yellows merging into leafier greens.

The footwear by Blu Byblos has garnered a cult-like following by this premium to luxury label with modern art like sensibilities. Functional, practical yet in the top half of the coolest sneakers that have the logo trademark style on the side in a rich black color are only one type of its category gaining popularity. The Blu Byblos loafers in black and pink are exceptionally fashionable, crafted with a blend of traditional loafer style by a cheeky twist of platforms and chic belts on the front half in velvet or fabric. The apparel by Blu Byblos is no less disruptive with its orange marble print silk top that bold, attractive and adds a quirky touch to the otherwise simple halter tops. Blu Byblos handbags are the ultimate accessories paired with just about any casual ensemble. They come in a pattern of neon-bright zippers and simple bodies, making Blu Byblos handbags the ideal go-to for day or night outs. From cream-coloured bags that are full size to smaller clutches, there are often sales with the retailers offering designer discounts for this artisanal and curated label of all things disruptive.

A label that has absolutely never gone out of fashion in the world of premium good and the luxury industry is Prada. With a history or heritage that dates back to 1913, today the luxury house founded by Mario Prada is the top online luxury store around the world.

Prada is a brand that brings a thought out, a well-processed lifestyle that every luxury consumer finds addictive. Bringing about newer products that embody the classic Prada style is the key to the success of this never out of sight or mind label. The Prada Diaper Bag is here to be the next big product that puts Prada on the top of every fashionably conscious mom's go-to bag! The likes of Chrissy Teigen are seen trotting the bag making it absolutely impossible to love. Besides new baby bags, Prada has been seen sinking in its hands into trying newer fabrics for their bags such as the Tessuto Chain Leather-Trimmed Nylon Shopper bag that is mainly made of nylon. The latest collection of Prada gives a fashionable Prada style edit to camping inspired line of products from boots to bomber jackets to practical backpacks all keeping in mind an ecofriendly approach and that's how the luxury industry got its first unexpected new trend, in sustainable nylon that is recyclable!

From diffusion lines to diaper bags to disruptive art, the world of premium goods and luxury fashion is one that is using innovative techniques to stay updated with time and age. Using tactics that best reflect the sensibilities luxury giants are becoming pioneers in a consumer-driven yet true identity type of branding and identity.
By Bon Boma
Source: bonboma.com