Top 10 Ways to Enhance your Morning Coffee დ
Ever wondered how to put together the perfect coffee cup? Well here is the full blueprint to surpassing starbucks at home!!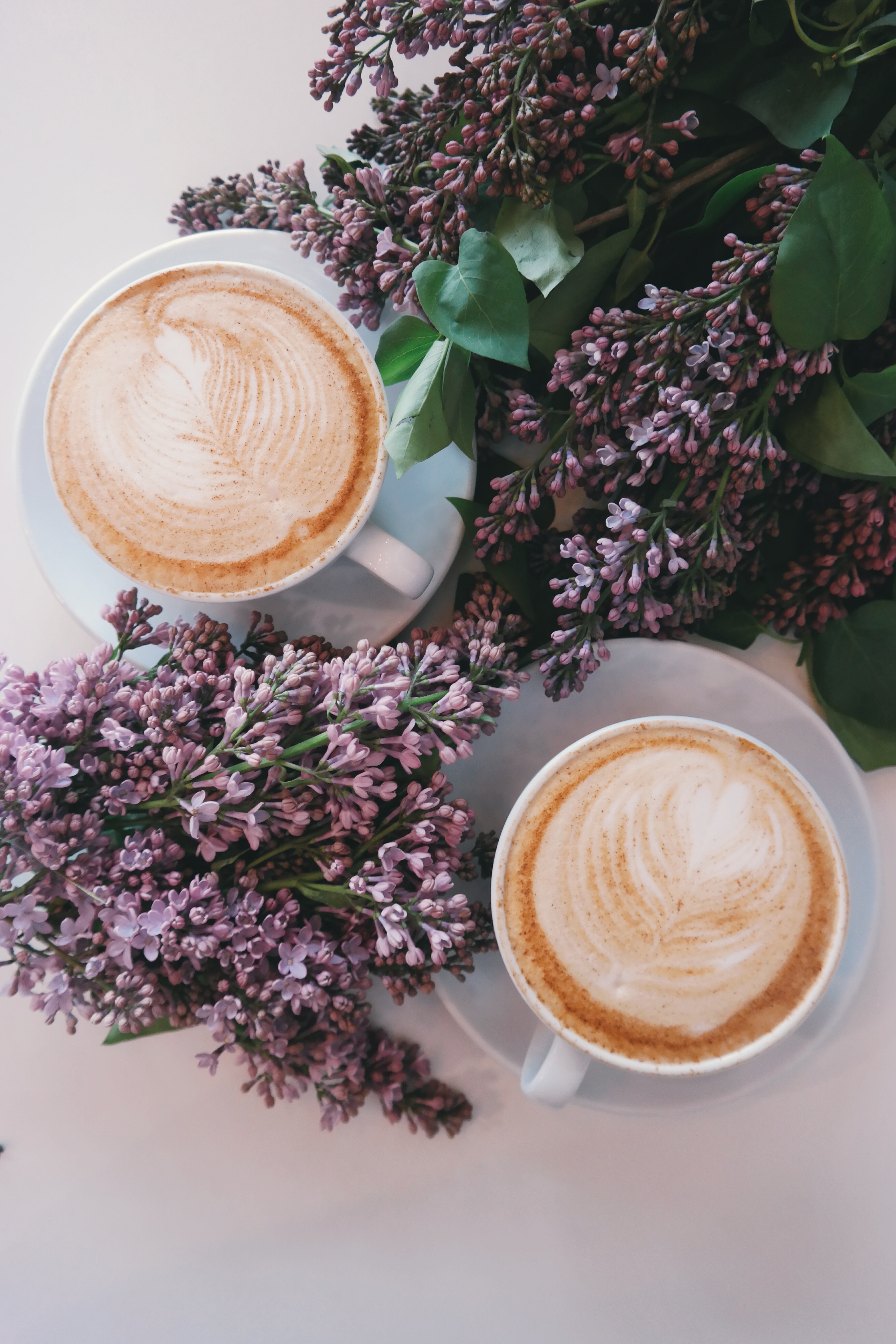 Top 10 ways to add flavor to your morning cup of coffee
Sitting down and relaxing with your first sips of coffee in the morning is a great way to start your day. It offers you some me-time to unwind yourself before starting over with the hustle & bustle of the entire day. However, have you ever noticed how exactly is your coffee tasting? It is quite easier to get used to a particular routine and coming across the fact that you are not actually enjoying the overall taste of your favorite trusted coffee. The best thing here is that there are several innovative ways of which you can make use of to add great flavors to your morning mug of coffee.
If you are a coffee lover and wish to add more flavor to your first-ever morning cup, here are some amazing ideas to do so.
#1 Select a Better Coffee Bean
It is quite simpler to pick up the same old coffee that you had been drinking for years. However, in the modern era, you can get access to a vast and impressive selection of coffee available out there. Whether you are buying the same from the local grocery or some specialized coffee store, you can come across a myriad of options when it comes to buying the best coffee beans available out there.
While buying the coffee bean that has been roasted well, it is important to keep in mind that it is not necessary for the same to come at a hefty price. You can easily come across top-quality, cost-effective options for world-class coffee beans if you wish to give the unknown brands a try. Try out the different sample roasts out there and then, select the right coffee bean for a perfect morning coffee.
#2 Store the Beans Properly
The manner in which you store the coffee beans play a vital role in determining its overall aroma as well as taste. Once you have brought home the coffee brans of your choice, these are required to be stored in the right way. Preferably, coffee beans are expected to be stored securely in airtight containers that are placed at some cool, dry, and dark location –not the freezer unit.
In case you are making use of a clear container for storing the coffee beans, then you should place the same in a cupboard or cabinet the remains away from the heat of the cooking area.
#3 Measure the Beans Right
There are several coffee brewing methods for you to try out. Each of the brewing method that you come across would require a different ratio of water and ground coffee beans for delivering the desired results. If you go for using too little of the beans, it will not deliver the taste at all. At the same time, if you end up using too much of the beans, it could result into a thick, muddy puddle in your coffee mug.
The ultimate key to succeeding in your morning coffee is to analyze the perfect amount of beans that you require on the brewer. At the same time, you are also required find out about the number of coffee cups that you will be making at the given instance. For instance, if you are making use of a standard drip machine, a single tablespoon of coffee for every water cup is recommended. If it is necessary, you can go forward with measuring the coffee beans with a specialized kitchen scale to ensure using the perfect amount for your given brewing technique and taste.
#4 Look Out for the Best Grind
When you are in search for the right coffee grinder, you are available with a multitude of options available out there. Everyone as a coffee-lover might be looking for adding some personal preference when buying a coffee grinder. The electric options that are available in the market are capable of grinding coffee beans automatically to the extent of fine quality that you want. On the other hand, there are other options that would require you to learn the coffee-grinding process on your own.
Once you have come across the right coffee grinder for your use, you should aim at matching the size of the respective coffee grounds to that of the given brewing technique. Usually, finer coffee grinds are regarded as the best option for an espresso and the medium-sized grinds are regarded as ideal for coffee drip machines.
#5 Keep the Water Content in Mind
Irrespective of how you are making your coffee, this world-famous beverage is ultimately nothing but a perfect blend of coffee beans and water. Therefore, when you put in efforts to select the right coffee beans for your morning coffee, you should pay attention to the respective water content at the same time.
Clean and cold water is the best option to be used when you are brewing coffee or even tea. Tap water or distilled water is mostly filtered. Therefore, a cup of the same will help in yielding a fresh cup of cleaner and better-tasting coffee.
#6 Try Some New Brewing Technique
When it comes to brewing your coffee, there are multiple options for you. Therefore, there is no more requirement of being stuck with a traditional drip machine for making your favorite cup of morning coffee. For instance, you can also try out the innovative "French Press" or the "pour-over style" as the new brewing techniques.
Even Moka Pots –for Stove-top Espresso, are also considered as great options for brewing your coffee right. Each of the given brewing technique is aimed at creating a rich and flavorful cup of coffee. In most cases, the given flavor of coffee is known to outshine the one brewed from a typical drip brewer. While different brewing techniques might consume more time and can only result in brewing a few cups, however, the overall results are simply worth the wait.
In case you have small kitchen, then the available alternatives can help in freeing up the existing counter space while reducing paper filter wastes at the same time. The same principle is known to apply to the single-serve coffee brewing machines that might be convenient, but tend to leave you with no control over brewing your coffee.
#7 Keep Cleaning the Equipment
You should not confuse the coffee pot with a cast iron pot. Therefore, it does not become better with more use. The residue that gets left behind the brewing process is known to degrade the overall taste of your coffee. Therefore, it is imperative for you to keep cleaning the pot from time to time.
With most brewers, stovetop pots, and pressers, you can simply clean the same by simply hand-washing the same –at least once a week. For other advanced versions, you should check the manufacturer's manual before doing the same.
#8 Avoid Using Old Coffee
Bad-tasting or bitter coffee might often be the result of over-boiling or burning the beans. It is mostly known to happen when you tend to leave the pot on the heated burner until the same dries up. The worse practice is to reheat old coffee –only to end up degrading the overall taste.
You can look forward to truly enjoying your coffee when you make use of fresh beans, cup, or pot. It is best recommended to leave the stove pot on some warming plate for not more than one hour.
#9 Keep Exploring Creamers and Sweeteners
You can doctor any cup of coffee with a wide range of creamers and sweeteners that are available in the market. For instance, you can try out a small slab of butter instead of cream or milk. Cinnamon is also known to make up for a great substitute for sugar. You can make simple syrups out of the same to enhance your morning coffee.
#10 Learn Making Coffee-Shop Beverages
Observe how the person behind the Barista counter is whipping up the few drinks and you will eventually realize that making coffee shop-style coffee is after all not that difficult. For instance, if you wish to make a latte, all that you would need is foamed milk along with a saucepan and a whisk. Moreover, you can make café Americano with the help of an espresso stovetop pot along with a water teapot.
In case you are in favor of flavored drinks at the leading coffee shops, then you can consider using syrups to enhance the overall taste. Coffee made at the famous coffee shops are quite easy to make. Once you master them, you are your own coffee pro.
Conclusion
Your favorite mug of coffee is to be enjoyed every morning –not just to be taken as some mandatory drink. Make the most of your morning coffee by trying out new ways and methods and brew the perfect cup of coffee! You can also look forward to adding innovative flavors to your coffee mug by boosting it with flavor-enhancers like vanilla, chocolate, strawberry, and so more. Have great fun!
By ccaffeinated დ
Source: ccaffeinated.com