Concertgoers in Awe of Shen Yun Symphony Orchestra at Carnegie Hall
"The music transcended the soul," said Gail Gray, after attending the performance by Shen Yun Symphony Orchestra at Carnegie Hall.
NEW YORK—"The music transcended the soul," said Gail Gray, after attending the performance by Shen Yun Symphony Orchestra at Carnegie Hall.
"I feel very happy. Happy for humanity," she said after attending the performance.
Her husband, Andrew Gray, owner of Seaside Construction, said he thought the performance was uplifting and felt privileged to have been at the concert.
"Just an outstanding performance, wonderful. A great experience," Mr. Gray said.
The Gray's enthusiasm for the performance was widely shared. It concluded with a standing ovation and two encores by the orchestra.
Almost Crying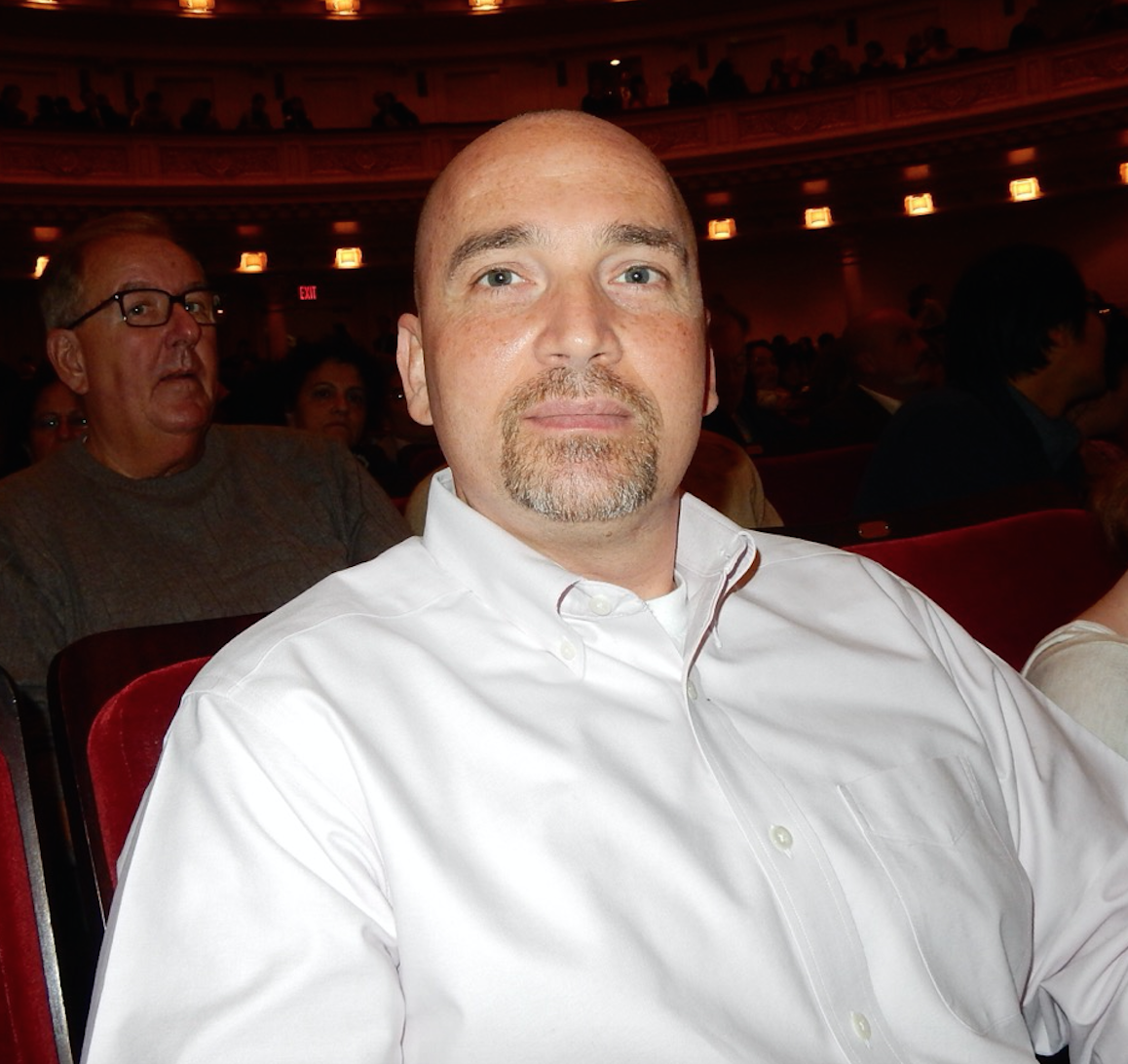 "It almost made me cry," said Jiuoio Marandola who works as a facilities manager, about the performance by violin soloist Fiona Zheng.
"The sound was beautiful … She was so into it, it almost looked like she was crying while she was playing," Mr. Marandola said.
Ms. Zheng, who performed Pablo de Sarasate's "Gypsy Airs" with orchestral accompaniment, started playing the violin at age 5.
In an interview, published on the Shen Yun website, Ms. Zheng says that: "The best music, I think, isn't just about technique and precision; the best music can communicate a performer's feelings and touch a listener's heart."
She describes how she, as a musician, her own heart has to be wide open.
"You need to be willing to expose your innermost thoughts to an audience of thousands. Because of this, sincerity is extremely crucial," Ms. Zheng said.
It's a feeling that did not go unnoticed to the audience.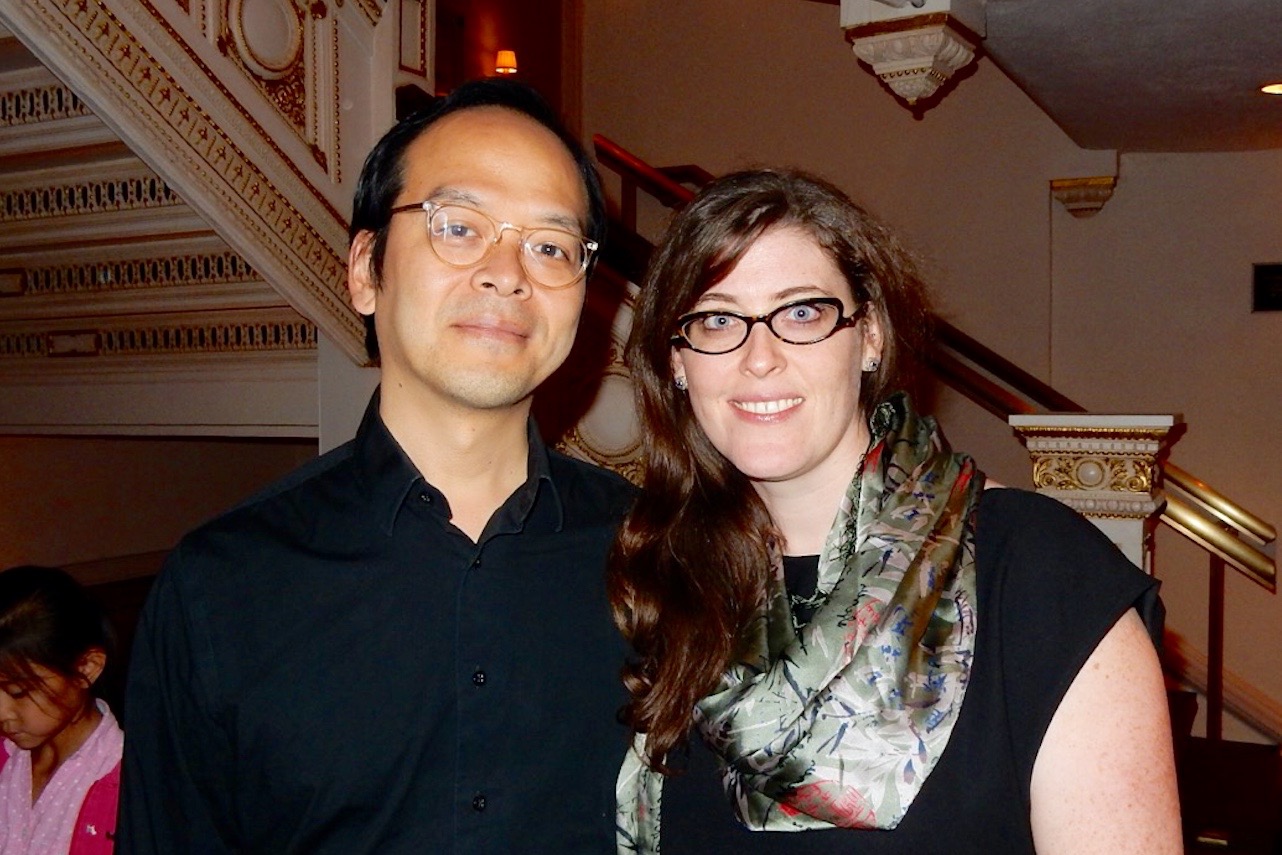 Julia Soare, an English teacher in the Bronx, said: "I think the violin is an instrument that helps you access your own emotions. I think she did a really nice job of doing that."
"It's very touching. I think you can see a real range of feeling, and each piece seems to be focusing specifically on different emotions," Ms. Soare said.
A Grand Orchestra
Shen Yun Symphony Orchestra has broken new ground in the world of classical music by perfectly combining the grandeur of a Western symphony orchestra and the exquisite beauty of Chinese melodies.
"First, the Western orchestra serves as a foundation, accentuating the distinct sound of Chinese instruments. Second, the bedrock of soul-stirring melodies from the ancient Middle Kingdom is fully brought to life by a Western symphony," says the orchestra's website.
It's an approach that has been extremely well received.
"The entire orchestra is so in sync. It's just unbelievable." said Mr. Marandola after watching the performance.
"The conductor is awesome, he is unbelievable," he said. "I will come back. I will definitely recommend it to people."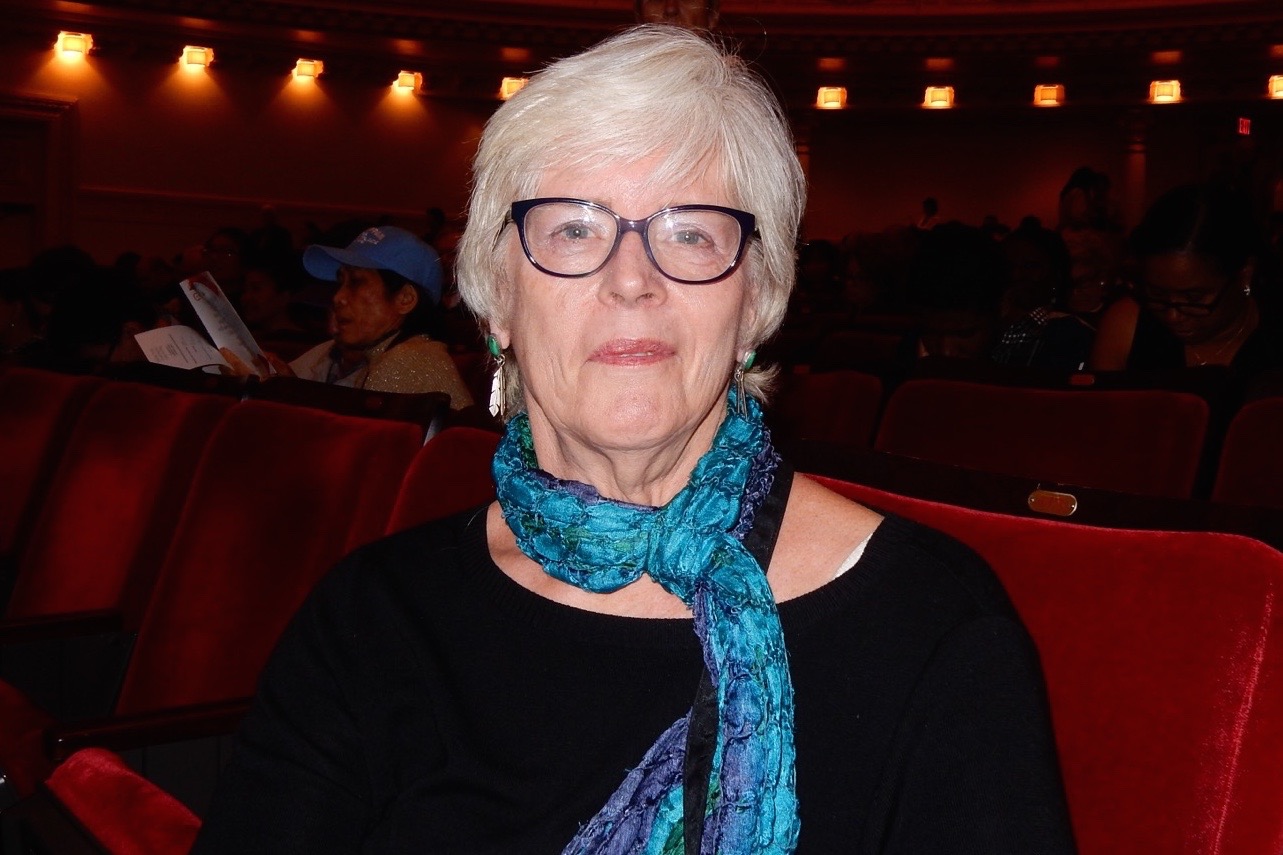 For Katherine Fennelly, a professor of public policy at the University of Minnesota, the blend of the traditional Chinese music with the symphony orchestra was very enjoyable.
"I thought that was beautiful," she said.
Jinsoo Kim, who works in advertising, said of the orchestra: "A great mix of cultures, a great mix of sounds."
Vocal Soloists Take the Stage
Part of Shen Yun Symphony Orchestra's performances are pieces performed by vocal soloists.
The soloists use bel canto's genuine high-note technique, a traditional method being revived by Shen Yun.
The pieces they perform are all-original by Shen Yun, and contain deep reflections about life.
"The singers, they were beautiful, both the male and the female, the tenor and the soprano were wonderful," Mrs. Gray said.
Reporting by Wei Yong and Jasper Fakkert.
The Shen Yun Symphony Orchestra continues its tour with a performance on October 7 at Stern Auditorium / Perelman Stage at Carnegie Hall in New York City. For information regarding the orchestra's 2018 performances, visit ShenYun.com/Symphony.
New York-based Shen Yun Symphony Orchestra is comprised of musicians from the five Shen Yun Performing Arts touring companies. Shen Yun Performing Arts begins its 2018 world tour on September 13.
By Epoch Times
Source: www.theepochtimes.com