How Spiritual Faith Prevails Over Atheist Communism, Torture and Death
No torture, evil, or death, can bend true faith.
When the atheist communist government in China begins arresting and torturing practitioners of a fast-growing spiritual faith, the believers rely on mercy to survive.
In the 1990s, tens of millions of Chinese from all walks of life began to practice a spiritual faith called Falun Gong (also called Falun Dafa).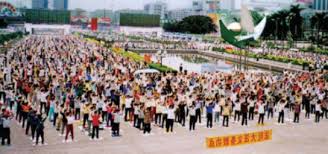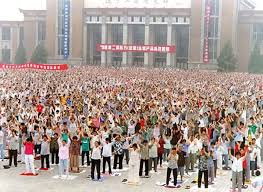 Examples of people practicing Falun Gong in China Before the persecution (minghui.org)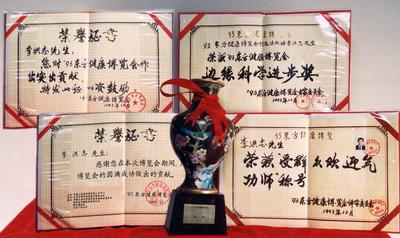 At the Asian Health Expo in Beijing, 1993, Mr. Li Hongzhi is proclaimed the "Most Acclaimed Qigong Master." Falun Gong also received the "Special Gold Award" and award for "Advancing Frontier Science."
The meditation exercises improved their health and the three universal principles—truthfulness, compassion and forbearance—elevated their morality.
But China's atheist communist government launched a massive persecution, and started arresting, torturing, and killing these peaceful practitioners of this spiritual faith.
To survive the communist government's brutality, Falun Gong practitioners would have to rely on mercy, not revenge, to survive.
For more information, visit
Excerpt of the article: May 13 commemorates 21 years of peacefully defying communist ban on truthfulness compassion and tolerance
Governments around the world have either condemned the practice or supported an end to the CCP's arbitrary detention, torture, organ harvesting, and killing. The U.S. Congress unanimously passed House Resolution 343 in June 2016 to condemn state-sanctioned forced organ harvesting in mainland China, and demand the CCP immediately end organ harvesting of all prisoners of conscience.

The Canadian Subcommittee on International Human Rights unanimously passed a motion in November 2014 to condemn and demand an immediate end to organ transplantation from living or deceased donors without free, informed, and specific consent.
The European Parliament passed resolution TA-8-2016-0227 in May 2016 for member states to criminalize the removal and trade of human organs, bring perpetrators to justice, and strengthen sanctions against countries that allow the act.
https://thebl.com/world-news/may-13-commemorates-21-years-of-peacefully-defying-communist-ban-on-truthfulness-compassion-and-tolerance.html?l0g1n=y3s

Source: thebl.com