Handcrafted in the USA! Meet New Demeter Perfumes
The original Demeter mission was to capture the beautiful smells of the nature in wearable form. The Demeter name itself was inspired by the Greek Goddess of Agriculture.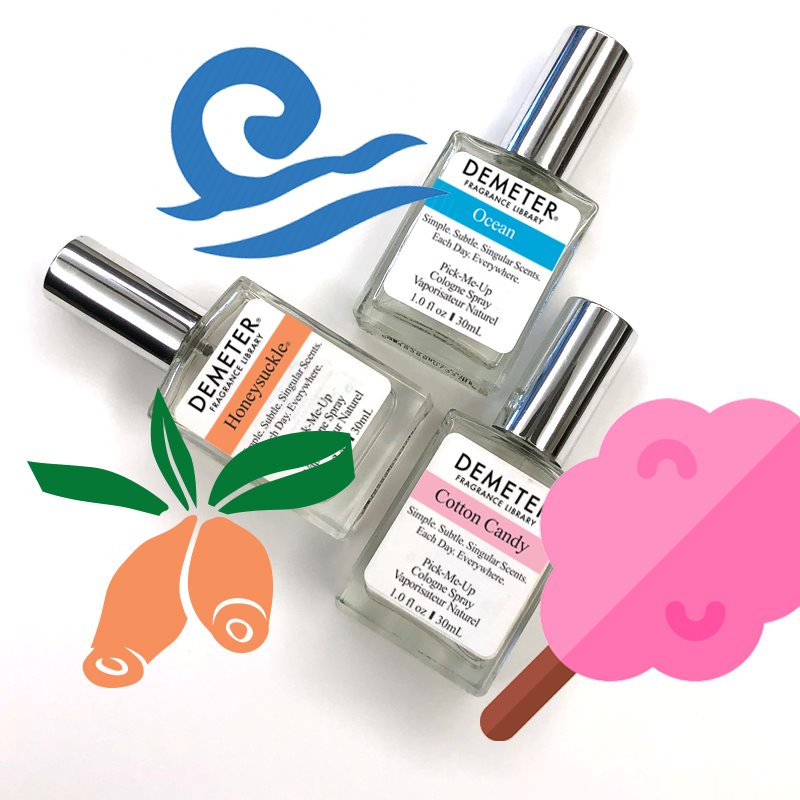 Demeter's Cotton Candy is light and sweet and simply perfect for warmer days!

Cotton Candy Perfume by Demeter brings back sweet memories from a childhood. Remember going to a carnival with your parents and indulging in some delicious fair food? Cotton Candy Perfume by Demeter invokes those memories once again. As the name suggests, the primary note is the sugary treat.
Demeter first start creating fragrances in 1996, and in the decades since, the company has produced well over 200 perfumes. Throughout these hundreds of fragrances, some common themes can be seen. The brand likes utilizing scents that can be found in nature. Fruits and flowers are common notes.
You are also bound to find Demeter fragrances that take inspiration from drinks and cakes.
Another notable thing about the brand's perfumes is the fact that there are no top, middle and base notes. Instead, everything is produced with a more linear structure.
By the way, did you know that cotton candy - made from sugar that is heated and spun into slim threads - were invented by John Wharton, a candy maker from Nashville, Tennessee in 1897. Wharton introduced it to the world at the1904 World's Fair in St. Louis and sold huge amounts of it for 25 cents a box. A lot of money back in those days. In fact, they sold about 70,000 boxes!